Empower. Inspire. Motivate.
ORGANIZE YOUR LIFE IN 2023,  KEEP A POSITIVE ATTITUDE,  SET NEW GOALS, AND IMPROVE THE QUALITY OF YOUR LIFE... 365 DAYS A YEAR!
Since 1979, HHIPG's line of life learning weekly planners have helped thousands of individuals and companies achieve excellence and gain the competitive edge.  Our user-friendly planners are affordable, functional, and non-time consuming with easy recall for your busy life.   Why life learning?  Creating the mindset of life learning will help you gain the skills necessary to constantly improve yourself - both personally and professionally.  You will strive to keep a positive attitude, become more motivated and productive while developing a thirst for knowledge and a passion for success.
The key principles and philosophies are: time management, life learning, goal setting, being prepared, team building, vulnerability, and gratitude. This year's edition adds topics that will give you added tools to build human relationships with topics including Creating Community, Empathy, and Vulnerability.
View All Planners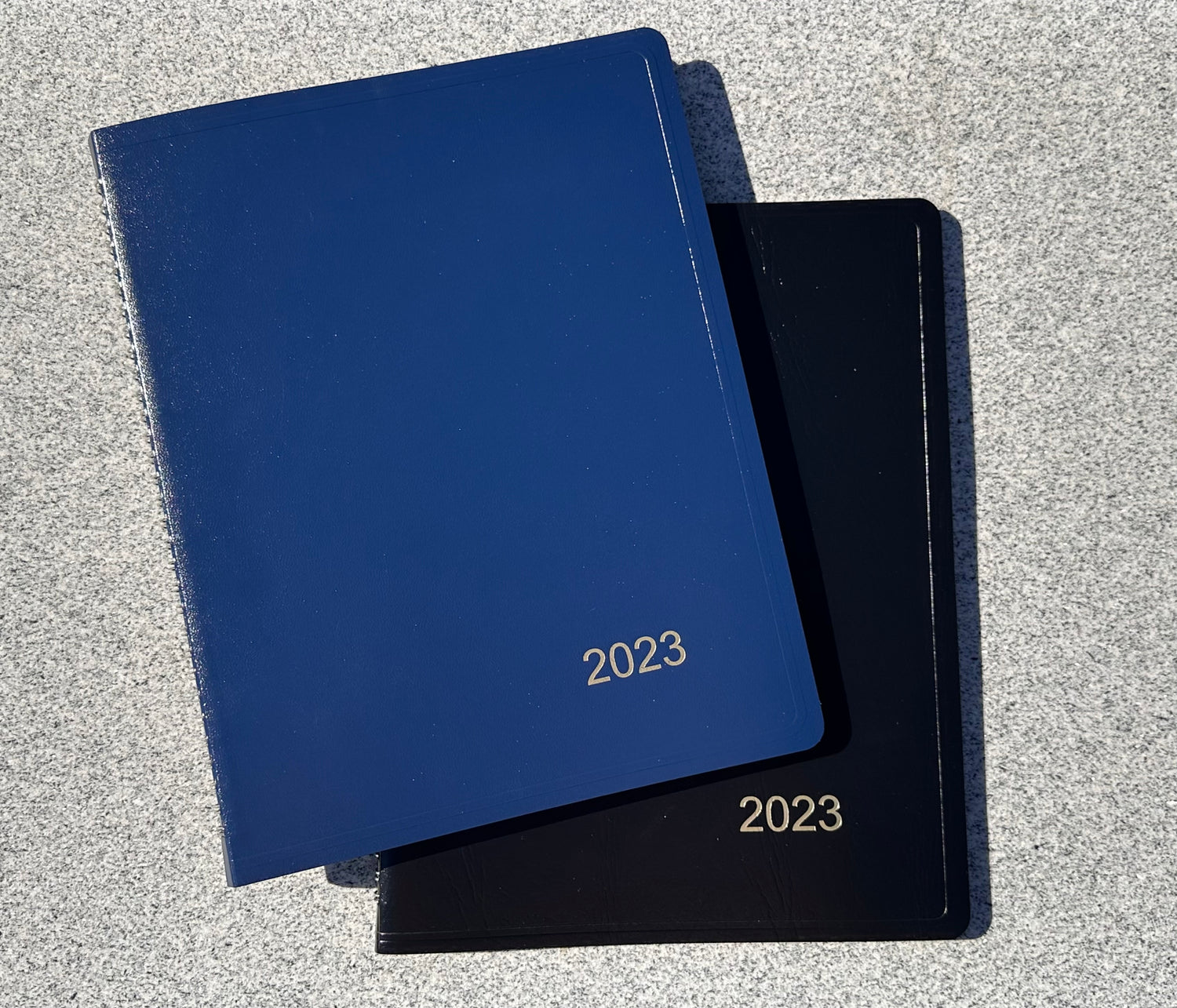 The Power Of The Pen
We have designed the perfect program to help you improve your personal and professional development to maximize your successes.

Our weekly planner offers a week at a glance with daily recall of learning tips, space for appointments, health and wellness, notes, things to do, and space for your personal and professional goals on a daily, monthly, and yearly basis. With a flip of a page, you can plan your week or your month. Remember, there are no batteries to recharge, no annoying alarms to hear and pens are available everywhere! Utilizing your planner with your digital devices will give you maximum efficiency!